Garden Recipe: Cold Green Bean Salad
Our warm, dry October weather is the perfect time to harvest green beans and prepare cooling dishes
This creamy green bean salad has been a long-time family favorite, often making appearances at barbecue gatherings.
String beans are in season from summer through the fall in our beloved region and should be easy to find. Pick out vibrant ones that are not wrinkled or spotted so they will have some snap left after steaming them briefly. Plunging them into an ice bath helps to keep some crunch in the salad but if you prefer them with a more tender bite you can skip that step in the recipe.
Feel free to add other fresh vegetables that you might still have growing in your garden. This dish is quite simply composed with only Bermuda onions added to the green beans but it would also be wonderful with cherry tomato halves and fresh, late-harvest corn, cut off the cob and mixed in with the beans and creamy dill dressing.
Take a bowl of these to a potluck supper or beach picnic. I guarantee rave reviews, smiling faces and happy bellies too.
Cold Green Bean Salad
Serves 4-6
2 lbs. string beans
3 Tbsp. white or apple cider vinegar
1/2 tsp. dry mustard or 1 tsp. fresh dijon
1 tsp. whole celery seed
1/4 cup fresh chopped dill (or more to taste)
1/2 tsp. salt (or more to taste)
1/2 tsp. freshly ground black pepper
3 Tbsp. mayonnaise
3 Tbsp. plain yogurt
2 Tbsp. sour cream
1 medium-sized red Bermuda onion, roughly chopped
Remove bean ends and cut into 2-inch pieces. Steam for three minutes and then plunge into a big bowl of ice water to stop the cooking so they keep some snap and their bright green color.
Combine vinegar, mustard, celery seed, dill, salt, pepper, mayonnaise, yogurt and sour cream in a bowl. Stir well. Add the onion.
Drain and dry the green beans. Add to the salad and mix well.
Taste and add more dill and/or salt if desired. You can serve it at room temperature, or chill it for a couple of hours to help the flavors meld.
---
6 More Ways to Prepare Green Beans
Add pizzazz to green beans by preparing them with any of the flavor profiles below.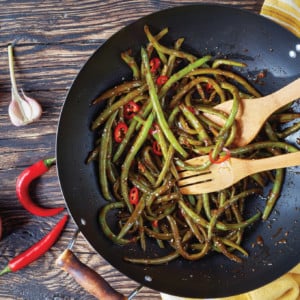 1. Add soy sauce and garlic to make them a bit tangy.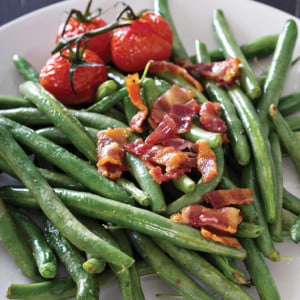 2. Pair them with bacon and Parmigiano-Reggiano to give them a salty, cheesy taste.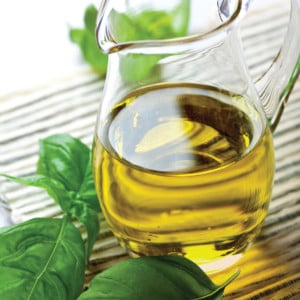 3. Keep it simple with fresh basil and olive oil.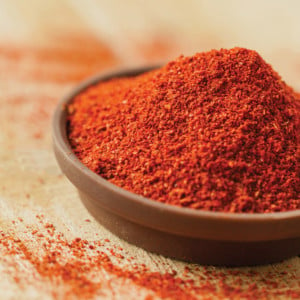 4. Sprinkle on smoked paprika for a slight kick.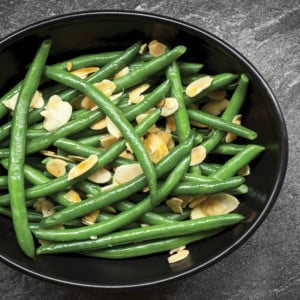 5. Prepare them with almonds and olive oil for a nutty crunch.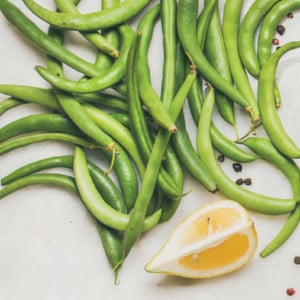 6. Squeeze lemon and mix in the zest for a refreshing, fruity bite.
Growing Green Beans
If you're new to gardening, green beans are easy veggies to cultivate—plus they're fun to grow with kids.
Plant beans from late March to early September.
Choose a sunny site with well-drained, rich soil.
Note that bush beans can grow in a container, but pole beans need a trellis to help them grow.
Harvest when the beans are young and tender, 50-70 days after planting (they get tougher as they get older). Pods are ready to pick when they break easily with a snap.
How to Pick 'Em
At a market or grocery store, choose beans that are straight, crisp and firm with a vibrant green color and with no signs of discoloration. Put unwashed beans in a plastic bag with a paper towel to absorb moisture and place them in the refrigerator crisper. They will keep for approximately one week.
Save Some for Later
Pickle an overabundant harvest of green beans using water, vinegar, garlic, salt and fresh dill. Read our complete step-by-step guide to fermenting here.