Our Editors' Picks from the Scandinavian Designs Furniture Collection
Our editors' favorite Nordic-inspired splurges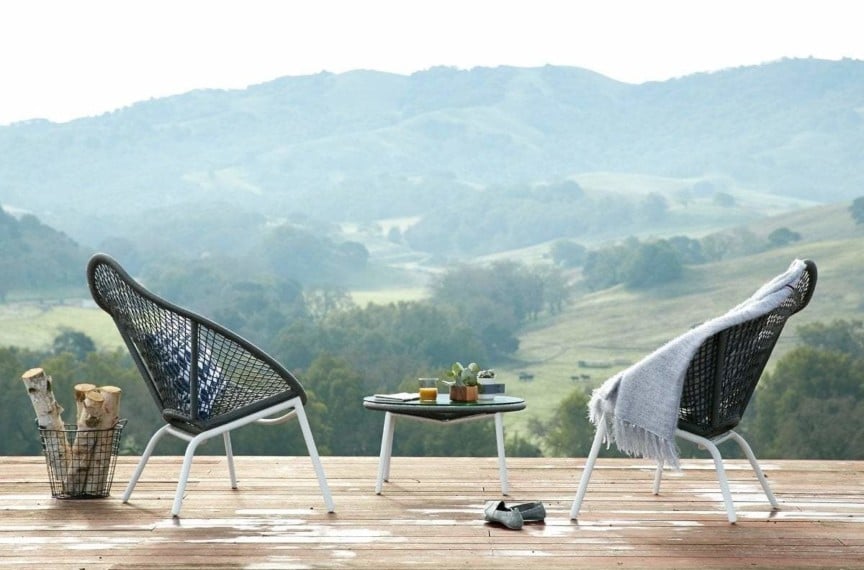 In our office, we traffic in inspo pics and pipe dreams of the transformations we want to make to our own homes, including all the furniture we want to bring home… if only we had the time to actually shop. So we asked our editors to get serious and pick some splurges from Scandinavian Designs, one of our favorite locally rooted curators of timeless, Nordic-inspired furnishings in a wide array of styles, along with some coordinating selections to round out the look.
I've actually been in the market for a new dining table and chairs since we moved into our new home more than a year ago. My old cheap table and chairs are showing signs of a decade-plus of wear, tear and multiple moves.
The angled legs and warm walnut finish of the Cress table speak to me. It screams classic with a bit of edge. I've always appreciated midcentury-modern design and furnishings made from solid wood and not particle board.
And though I typically pick non-set pieces, I like the matching bench as a kid-friendly dining option. For the other four seats, I pick the Raholt chairs that combine teak and rattan wicker, which feels sophisticated but casual.
—Wendy, Editor in Chief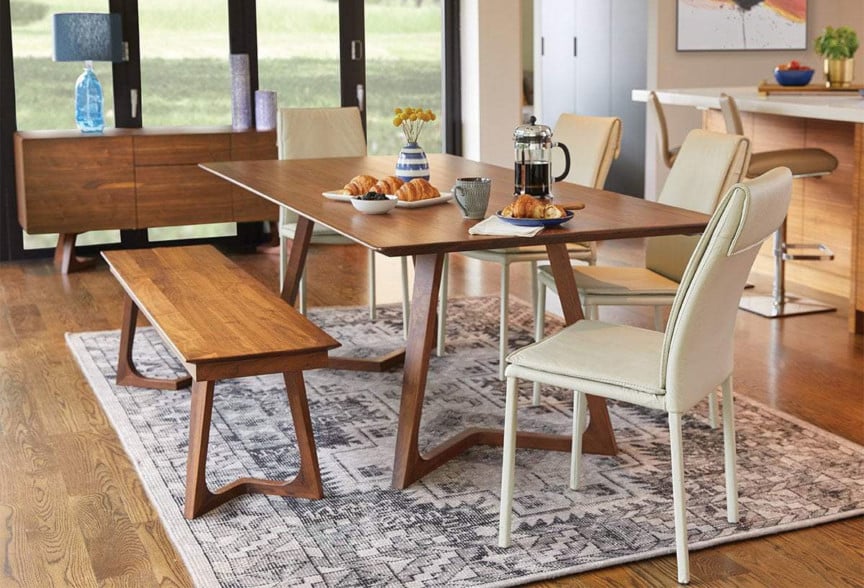 Cress dining table, $1,999
I live in an old house, a 1928 Craftsman bungalow with lots of small, weird rooms that need to multitask. And with a family that has homework (and me endlessly working on a novel) it's nice to have multiple rooms with good desks in them. But we don't really have the space for vast, office-grade desks, nor do we want something that looks like it came out of a cubicle farm shoved into a bedroom or a living room.
This is why I covet the Holfred Desk. It's sleek and timeless, which is important for me when trying to coordinate the minimal style I like with the rich architecture of my house, and a Nordic piece is perfect for that. And while the Holfred Desk looks like it could pass as a credenza in a more elegant room, it also is a workhorse of a desk with hidden panels for cords and drawers large enough to stow a laptop or devices.
—Julia, Web Editor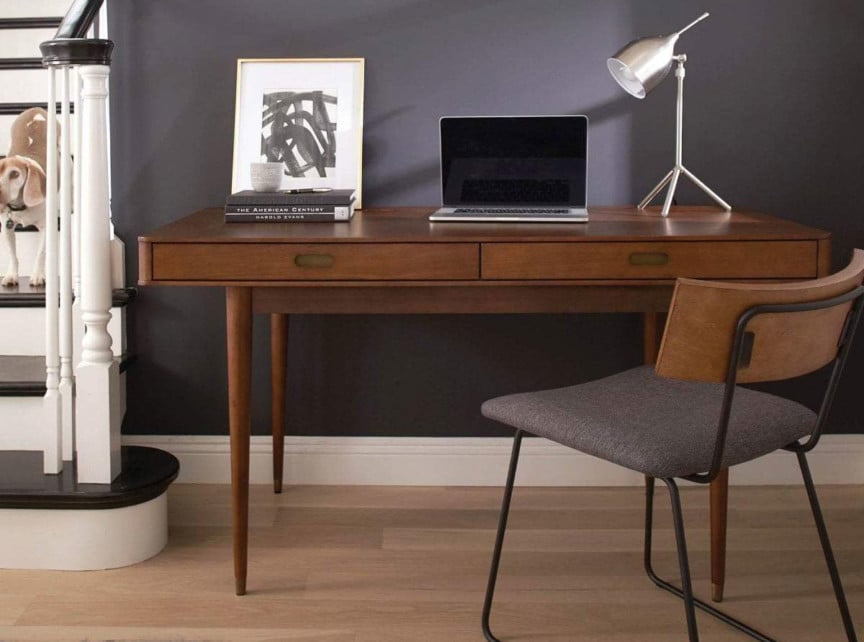 I was searching for the perfect seating option to provide a complementary neutral base for a collection of colorful artwork that I was hoping to turn into a striking gallery wall in my living room. The Glenn Sofa was an ideal answer, with its rich contrasting shades and mixture of warm leather and textured fabric that make for a neutral piece with a unique edge.
Additionally, the convenience of being able to go and view it in person (and test out its potential for maximum comfort during Netflix marathons) in a local showroom only adds to its appeal.
—Marley, Associate Editor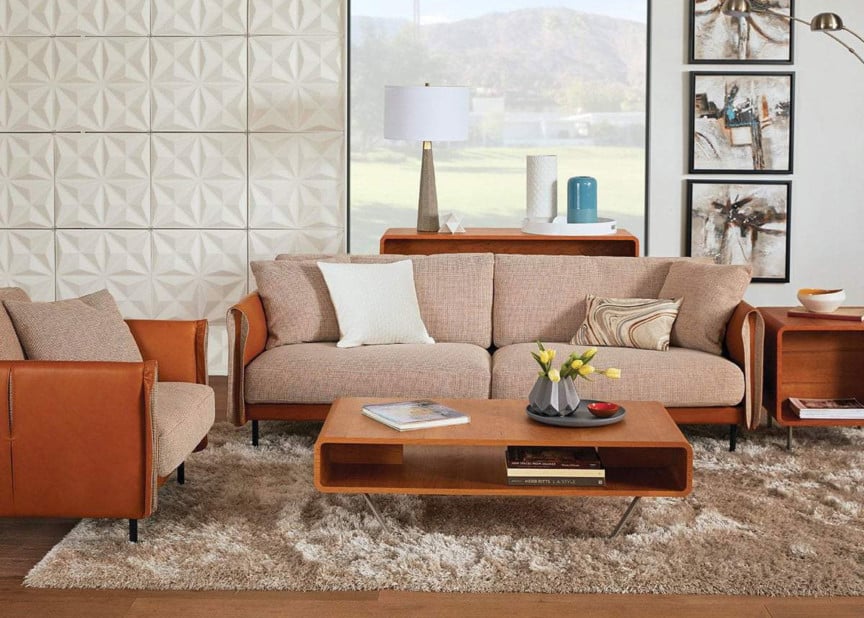 I've been sleeping in a child's bed for a few years because I needed the space to fit my computer, dresser and nightstands in a small room. When the time comes for me to move, I will be looking for a queen-size bed. I like the Juneau Panel Bed because I love midcentury-modern style (it's the type of furniture we had when I was a kid—and my parents still have), simplicity and natural wood.
—Eva, Managing Editor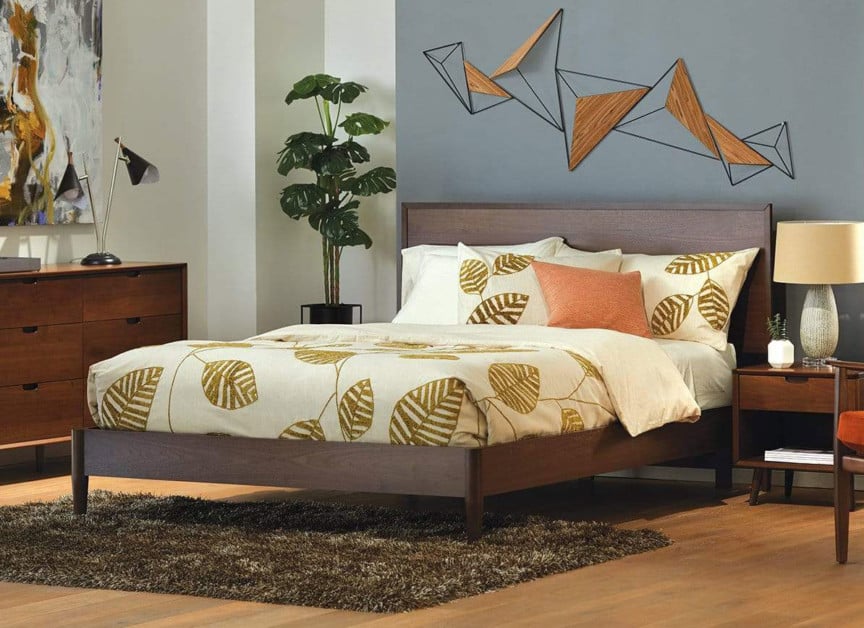 My California native plants garden is somewhere between messy-wild and boring and unlived in. We've tried various arrangements of furniture in the backyard but it always feels oversized. I'm looking for something to set up a few smaller vignettes: little seating areas tucked in various corners to fill in those boring patches but not overwhelm the wild beauty. Or sometimes the weeds. Enter Inula. This loveseat is crafted from a fiber rope with a weatherproof frame, and it's sleek and striking without being over-the-top or ornamental.
—Julia, Web Editor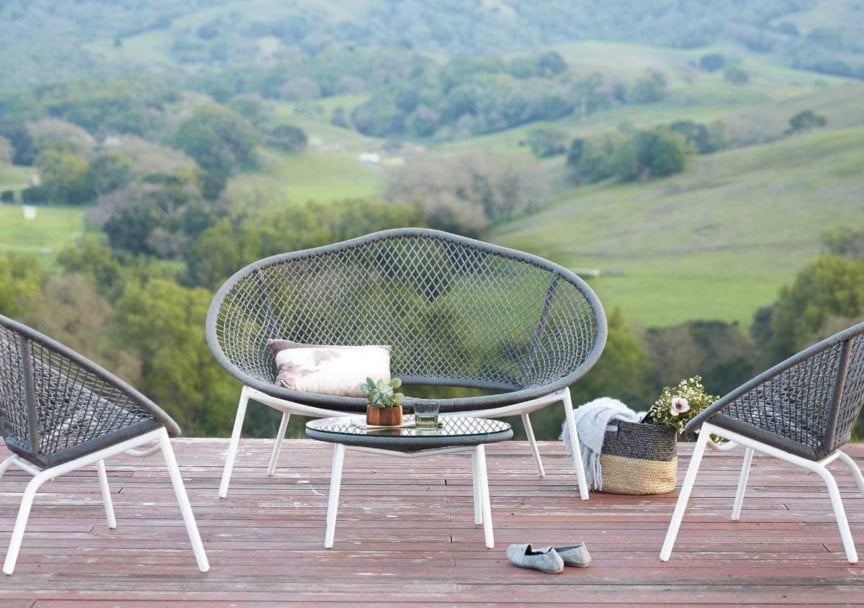 Inula loveseat, $369 $219